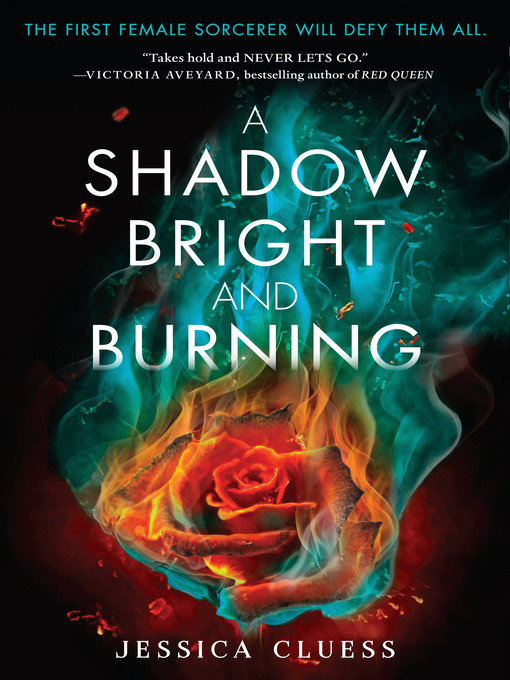 Title: A Shadow Bright and Burning
Author: Jessica Cluess
Genre: YA Fantasy
Pages: 404
Random House Teens
Synopsys:
I am Henrietta Howel. The first female sorcerer in ages. The prophesied one.
Or am I?
When Henrietta is forced to reveal her power to save a friend, she expects to be executed. Instead, she's invited to train as one of Her Majesty's royal sorcerers. Thrust into glamour of Victorian London, Henrietta is declared the chosen one, the girl who will defeat the Ancients, bloodthirsty demons terrorizing humanity. She also meets her fellow sorcerer trainees, handsome young men eager to test her power and her heart. One will challenge her. One will fight for her. One will betray her.
But Henrietta is not the chosen one. With battle looming, she will have to decide how much she's willing to risk to save the city- and the one she loves.
Author Bio:
Jessica Cluess is a writer, a graduate of Northwestern University, and an unapologetic nerd. After college, she moved to Los Angeles, where she served coffee to the rich and famous while working on her first novel, A Shadow Bright and Burning. When she's not writing books, she's an instructor at Writopia Lab, helping kids and teens tell their own stories.
Jessicacluess.com
@JessCluess
Review:
It's hard to coherently say how much I loved a book without babbling like a mad woman. A Shadow Bright and Burning completely held me captive until the very end. Every spare minute I had, and even those minutes I really couldn't spare, were spent gobbling up this delicious treat.
Sometimes fantasy novels are hard for me to read without feeling completely lost in all of the world building processes. So, I was very pleased when our main character, Henrietta Howel, also doesn't completely understand her world, so we get to discover it along with her. It makes for a less confusing, overall pleasant reading experience when I don't feel like I'm playing "catch-up" for the first few (sometimes more) chapters.
I adore fantasy novels set in Victorian London, so ASBAB did not disappoint!! I don't want to dive too deep into setting details, because there are spoilers hidden there, but I'll say that I could picture everything very clearly in my mind while reading!
The "monsters" and evil forces were also seriously freaky. I think that authors have to balance that tricky divide between truly scary, and downright cliché or cheesy, and in my opinion Jessica Cluess is a superstar!
All the plot twist were unexpected, and I had actually been spoiled prior to reading ASBAB, but I was still shocked and caught off guard every time! That's talent!
I loved all the characters, and the multiple relationships Henrietta had with all of them. Add in a love triangle and you have all the ingredients for a great read.
Henrietta herself is a loveable/hateable/relatable main character. I appreciated her dry humor, coupled with Magnus' flirtatious and witty prose.
I recommend ASBAB not just to established YA fantasy fans, but to anyone who's never read fantasy before and would like to give it a try.
You can pick up your copy of A Shadow Bright and Burning  on amazon Here
Also, just released, Kingdom on Fire, Book 2: A Poison Dark and Drowning!!!!
can something just be said about these STUNNING book covers?!
You can get your copy of A Poison Dark and Drowning on amazon Here
Review of APDAD coming up next! Stay tuned!
What are your thoughts? If you have read this, I'd love to discuss some theories down below! Also, team Magnus, or team Rook?
HAPPY READING!
She Reads Reviews is a member of Amazon Affiliates Program. Using the links above helps She Reads Reviews to keep content coming, without costing you anything. Thanks!